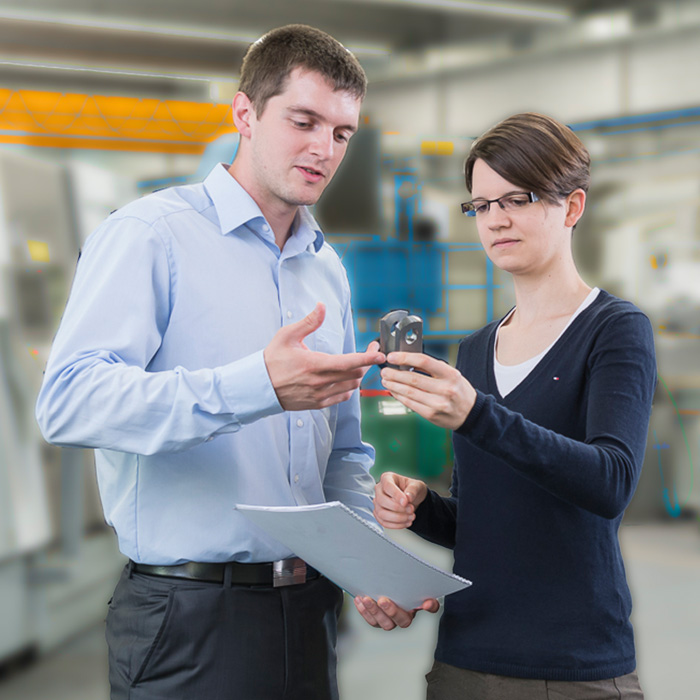 50 years of mbo Osswald
2017/4/12
From manufacturer of bolts to driver of innovation in mechanical linking technology
When Anton Osswald founded the company in 1967, he was convinced that he could meet the wishes and requirements of his industrial customers by manufacturing high-quality
linking elements
. From the very beginning, the philosophy was: top quality, flexibility and absolute reliability.
During the first few years, he employed his pioneering spirit in the construction of a series production line for
bolts
,
folding spring bolts
and
clevises
that was capable of manufacturing both standard parts and special solutions. By combining these products with a range of services, mbo Osswald soon made a name for itself as a specialist for
clevises and clevis joints
.
Continuous internationalisation
Initially, the manufactured parts were sold only in Germany. However, things soon changed as the excellent reputation of the quality products manufactured by mbo Osswald swiftly travelled across the country's borders. The international demand for linking elements "Made in Germany" grew ever stronger and products from this highly competitive manufacturer are now shipped to more than 50 countries worldwide.
Innovation as a driver of progress
mbo Osswald has always been known for its new products, production methods and services. Thus, since 1996, the company has been manufacturing on state-of-the-art rotary transfer machines, which are now backed up by software-based production and quality monitoring capabilities. It also has a remarkably extensive, continuously developed, in-house range of steel and stainless steel
clevises
and
angle joints
. And the company was to set new standards with the introduction of new product lines such as
clevises with male thread
,
mating pieces for clevises
,
hardened clevises
and
clevises with elongated hole
. As a result of the desire to make the products even more resistant to failure due to corrosion, the portfolio was extended to include
clevis joints
and
angle joints
manufactured from grade A4 stainless steel.
What is more, customers are offered a specially tailored
range of services
to accompany the products.
Product development
And the continuous improvement in performance also includes the articulated joints. The growing demands placed on the parts mean that further development and new developments are a constant necessity. A high level of specialist knowledge and experience are required in order to fulfil complex, customer-specific requirements.
And this is precisely mbo Osswald's strength. Thanks to its many decades of experience in the manufacture of highly complex, ready-to-use turned and milled parts, the company can offer a full-range service: from development through production and on to logistics – all from a single supplier.
Change and technology mean opportunity
As a specialist in the field of mechanical linking elements, mbo Osswald is well positioned to benefit from future market developments. Long-standing employees with invaluable knowledge form the basis and the company is always ready and excited at the prospect of rising to new challenges. With the entry of the 3rd generation of the Osswald family into the company, the sights have already been set on further innovations.
About mbo Osswald
mbo Osswald is a leading supplier of linking technology. At the Kuelsheim-Steinbach site, 70 employees manufacture more than 12,000
standard parts
and are specialists in the production of individual drawing parts to meet specific customer requirements.
Portfolio:
Standard parts
:
Clevises
,
clevis joints
,
bolts
,
retainers
,
angle joints
,
ball sockets
,
ball studs
,
axial joints
,
rod ends, pivoting bearings
, knuckle eyes, cardan joints, machine elements
Precision turned parts / drawing parts / job order production
Product development
mbo – Systematic solutions for linking technology