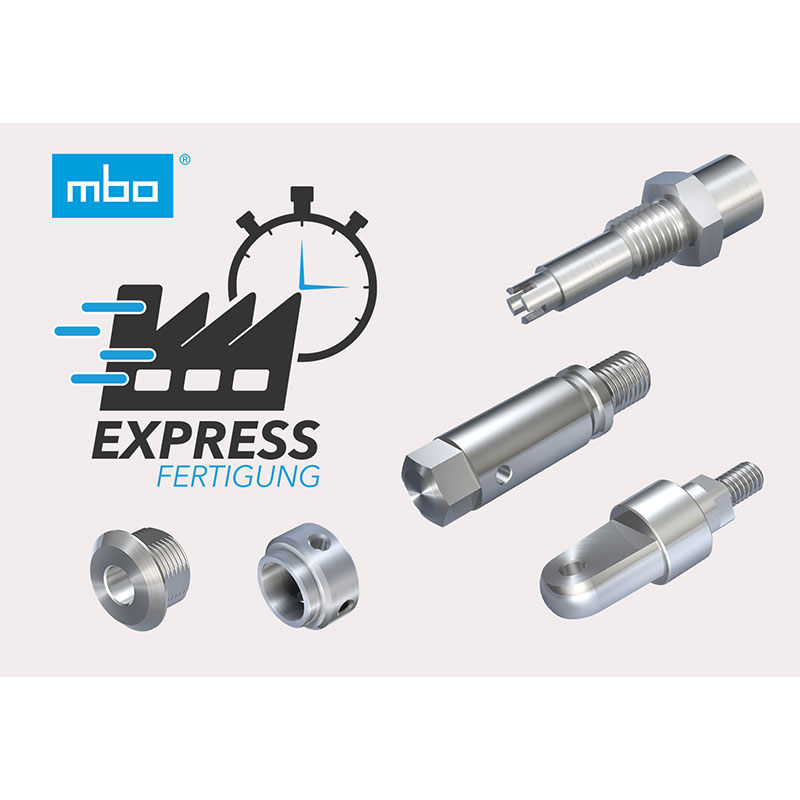 Express manufacturing for drawing parts
2023/4/14
Contract manufacturer sets new standards for turned parts
The foremost aim of the manufacturer mbo Osswald is to reduce the process- and method-related obstacles and delays in the production of turned parts, which are often needed within very short timeframes. In particular when it comes to repeat parts, all the data and results of technical verifications are already available in the background, meaning that all the necessary information can be presented to the user quickly and transparently and that the time-consuming standard "inquiry -> offer -> order" process can be bypassed.
To offer an appropriate solution here, the contract manufacturer mbo Osswald is striking out in a new direction:
Express manufacturing for drawing parts.
To do this, the provider has developed an online tool that gives users complete freedom of action.
All the information for drawing parts that have previously been ordered – such as price, delivery time and delivery capabilities – is available to users on the individual customer portal. The displayed information is valid and adapted to the required quantity.
But there's even more! Users of the customer portal have the exclusive opportunity to send their drawing parts orders directly to the manufacturer's machine for express production. This greatly reduces the delivery time, e.g. from 8-10 weeks to 3-5 days. All the process steps then run automatically in the background and the manufacturer interrupts the scheduled machine assignments to permit this. This ensures that the drawing parts can be manufactured without delay.
It is hardly possible to be faster, more transparent and more efficient!
The new online tool brings significant benefits:
Valid offer in real time
Quantity-dependent dynamic pricing
Quantity-dependent dynamic delivery times
Possibility of immediate order placement
Shorter delivery times due to express manufacturing
Transparent order tracking from the raw material through to delivery, including cancellation period
The service will be launched exclusively for users of the customer portal to coincide with the Hannover Messe 2023.
For the manufacturer, this innovation represents a further step on the journey towards end-to-end transparency and offers users optimised freedom of action at all times.
About mbo Osswald
mbo Osswald is a leading supplier of linking technology. At the Kuelsheim-Steinbach site, 70 employees manufacture more than 12,000 standard parts and are specialists in the production of individual drawing parts to meet specific customer requirements.
Portfolio:
Standard parts: Clevises, clevis joints, bolts, retainers, angle joints, ball sockets, ball studs, axial joints, rod ends, pivoting bearings, knuckle eyes, cardan joints, machine elements
Precision turned parts / drawing parts / job order production / product development
Webshop / online configurators / 3D CAD models

mbo - Systematic solutions for linking technology