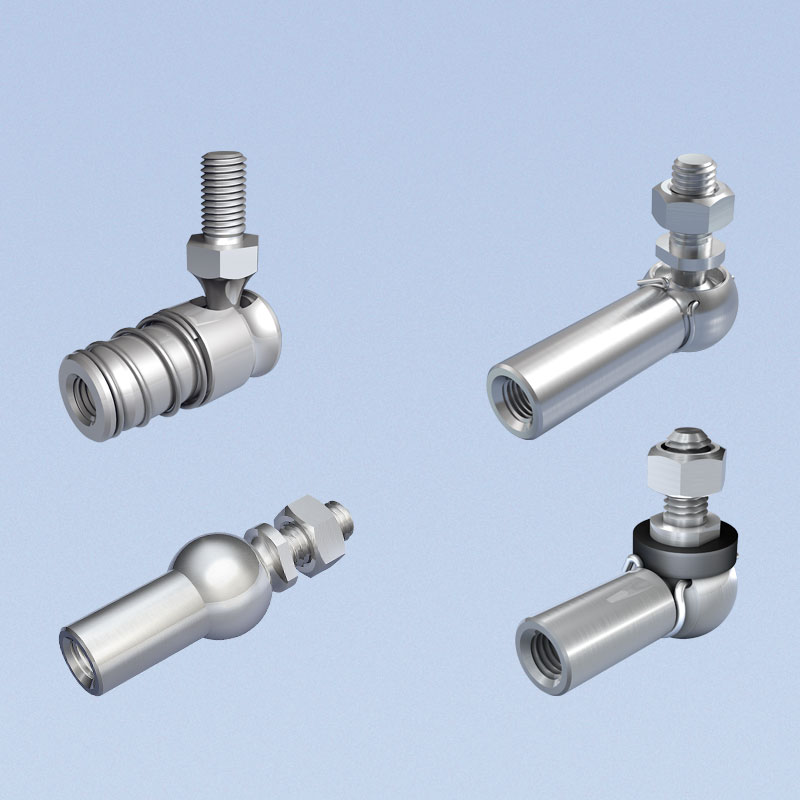 Keep moving: Special angle joints – Individually adapted to the installation environment
2020/2/11
Permanent power transmission thanks to precisely manufactured special angle joints
Standard angle joints fulfil the tasks demanded of them as linking and guide elements for moving parts in millions of different applications.
Sometimes, however, these parts cannot completely fulfil the demanded requirements. To make sure they keep moving at all times, they therefore have to be individually adapted to the installation environment.
Permanent functional capabilities
As the link between two moving parts, angle joints act as secure, reliable angular connections for the transmission of force. The extensive standard range in accordance with DIN 71802 already covers many of the required applications. If this is not sufficient then it is necessary to optimally harmonise the individual components in order to increase efficiency and service life. In such cases, it is important to pay special attention to the linking elements, because the transmission of mechanical force is entirely dependent on these power packs. By using skilful designs, it is possible to develop user-specific solutions that not only offer higher performance but that also guarantee permanent functional capability.
All from a single source
The angle joint specialist mbo Osswald is ideally equipped for such tasks. In addition to its in-house angle joint production facilities, it can call on more than 50 years of development expertise and offer an extensive range of services. The paths are short, the processes are perfectly optimised and harmonised – and everything comes from a single source.
Economical manufacturing
Specially developed, very high-performance manufacturing concepts for the standard range also make it possible to produce special parts economically, reliably and in top quality. The parts benefit from the sophisticated process structure, whether for small, medium or large series. The fully-automatic machines permit economical production and therefore a low end-user price.
Scope of performance – individually configurable angle joints
Round material Ø 4 mm to 65 mm, larger Ø on request
Steel and stainless steel (A2 quality and A4 quality)
Joint variants: lockable, smooth-running, sluggish, low-play, sealed
Assembly, packaging, marking, spanner surface
Development
Alongside the manufacture of special parts, the mbo Osswald product range includes an extensive selection of clevises, clevis joints, angle joints, rod ends, bolts, retainers and machine elements.
mbo - Systematic solutions for linking technology