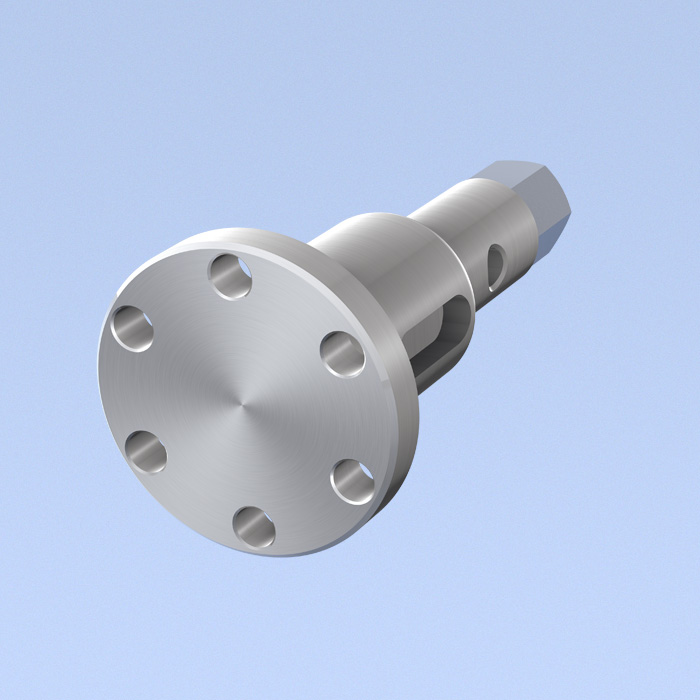 mbo Osswald expanding CNC production
2006/6/19
Economical individual drawing parts even in smallest lots
In order to be able to meet the growing demand for customer-specific drawing parts even more quickly and economically and with the highest quality, the Kuelsheim-based specialist in linking technology has invested heavily in production. The new production lines are characterised in particular by high flexibility and repeat accuracy and due to short machining times increase economical competitiveness hugely. Thanks to highly dynamic CNC axes, main and counter-spindles with simultaneous machining option and driven tools, it is possible to manufacture superior-quality special workpieces and parts with maximum levels of efficiency and precision. This applies both to simple workpieces and to geometrically complex parts made from difficult-to-machine workpieces with closely toleranced dimensional and surface specifications. The new automatic machines can manufacture rod and shaft parts with diameters of 4 – 42 mm up to a total length of 150 mm. In particular, cross-holes, turned grooves, millings, multiple-edge turning and complicated geometries can be executed.

Individuality before standard

The benefit to the customer is obvious. It has never been easier and more economical to decide on intelligent components which satisfy the strictest requirements and to use standard parts only in those cases where standard also makes sense. Even the fear of huge purchase quantities and long delivery times is unfounded. New and highly efficient technology allows even small and smallest quantities to be produced economically with controlled, certified quality standards and within the framework of narrowly set delivery deadlines. Right from the very start mbo places at each customer's disposal a team of experts which is on hand with advice and support from the initial idea through to the readiness for production of its product. The intensive customer contact thereby created and a continuous transfer of ideas guarantee the greatest possible reliability during each stage of the production cycle.

mbo Osswald is a leading provider of linking technology. 70 employees based in Kuelsheim-Steinbach produce more than 12,000 standard parts and specialise in the manufacture of individual drawing parts according to customer wishes.