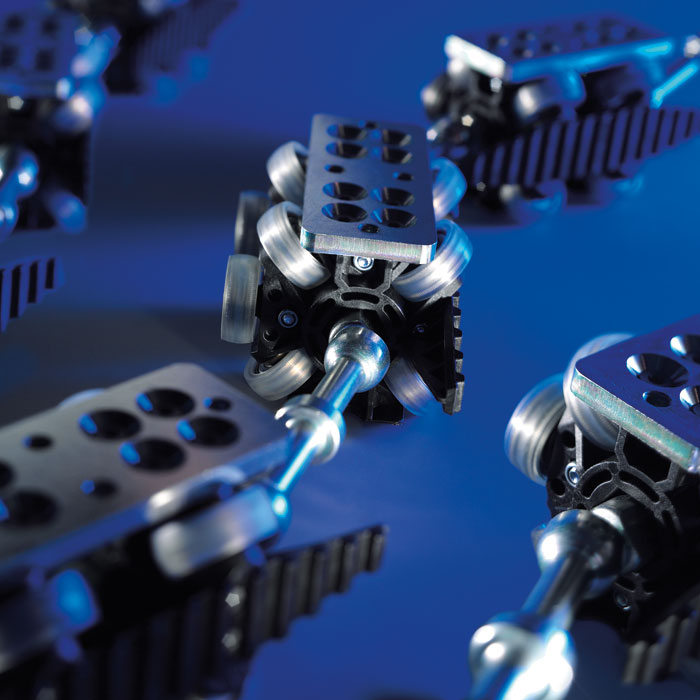 mbo Osswald is your development partner for mechanical joint combinations
2014/4/17
Solving complex problems in the field of mechanical joint combinations calls for a huge amount of specialised knowledge and experience. This is because these joints must satisfy a wide range of requirements and should also offer a high level of customer benefit.
This is precisely where mbo Osswald comes in. With decades of experience in the manufacture of highly complex, ready-to-install turned and milled parts, they offer the full range of services: from development through manufacture down to logistics, all from a single source.
Existing products are further developed or newly designed with clever ideas. Technically inventive special solutions ensure that product characteristics are maintained and customer requirements satisfied. Particular emphasis is placed on the additional customer benefit provided for example by reducing weight, increasing service life, creating handling benefits, reducing the space requirements and reducing costs.

In every development the boundary conditions are discussed and worked out together with the design engineer. Taking the specified product characteristics and customer requirements into account, the mbo Osswald Development Department elaborates and presents proposed solutions.
Any potential flaws or weak points are identified and eliminated already in this development process. Development is progressed in dialogue with the customer towards the prototype phase, sample production, test phase and series production.
Experts from mbo Osswald accompany the customer through the entire process, thus providing transparency and assurance.

We are pleased to gauge ourselves against your requirements!