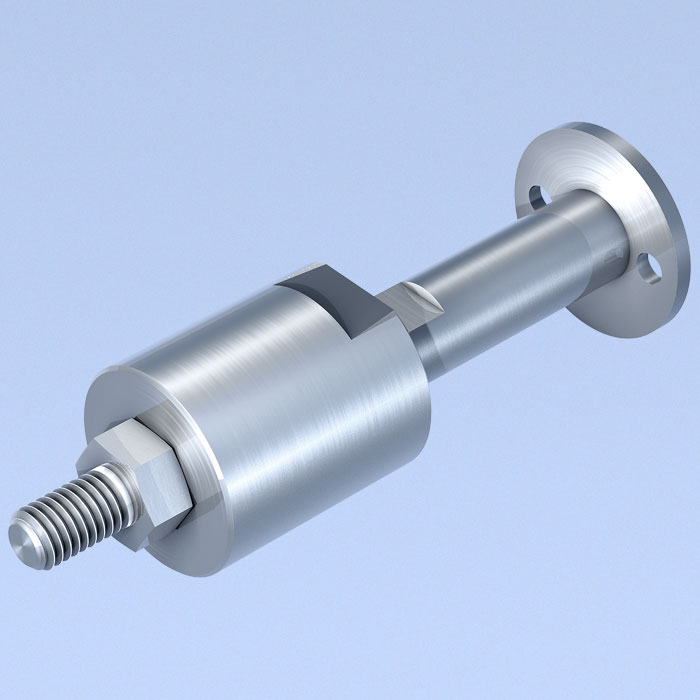 Turned parts from the bar – precise, fast and 100% reliable
2014/3/19
The awarding of orders for precision turned parts is a question of trust. It's a good thing that the specialist here has huge production experience and knows what strengthens the competitiveness of the users in the long term.
"We need the product this week!"
"We can't use the parts in this state!"
"20 parts too few, how are we going to complete the plant?"

Many purchasing departments are not unfamiliar with these or similar situations. Particularly when it comes to often highly sensitive turned parts, the risks and follow-up costs resulting from an unreliable supplier can be huge. But how to optimise the process chain when increasing market dynamics mean that plannability decreases markedly and thus batch sizes and stocks-on-hand have to be permanently adjusted? It's worth taking a look at the suppliers.

mbo Osswald, a company based in the Main-Tauber region of Germany, has been manufacturing turned and milled parts since 1967. A highly qualified workforce with many years of manufacturing know-how and clever ideas and powerful machines combined with innovative tool concepts guarantee high-end products with an excellent price/performance ratio. Flexible structures provide for problem-free adjustment in virtually all process steps. In this way, each customer wish can be individually addressed so as to come up with a suitable solution.

Service portfolio for turned parts:
Bar and shaft stock from dia. 4 mm to 65 mm
Overall length up to 350 mm
Small, medium and large batches
Free-cutting steel, St steel, case hardening steel
High-alloy materials such as e.g. 1.4435, 1.4571 (B.S. 320S18, Aisi 316Ti), 1.4401 (B.S. 316S17, Aisi 316) or 1.4404 (B.S. 316S11, Aisi 316L)

The boundary conditions for the desired turned parts are established, planned and implemented together with the customer. Each special part passes completely through the stringent quality management system. In addition, experts from mbo Osswald supervise the entire process chain and thus offer security and reliability. These measures ensure that the turned part specialist delivers precisely, fast and with 100% reliability.